On the 26th of April 2022, SGNewWave held a screening for educational purposes as a film club. Post-screening, our members took the time to discuss about the movie's potential as a murder mystery film and voiced out opinions about what they felt while watching Se7en.
---
SPOILER ALERT!
---
A short analysis of Se7en
Written By: SGNewWave Exco 2022
Introducing the director's world
Directed by David Fincher, Se7en is a well-written crime mystery film filled with disturbing scenes that one could never imagine. Way ahead of its time with its horrifying elements combined with room left for guesswork, it sports a suspenseful journey surrounding a detective and his juvenile sidekick to uncover the secrets behind a series of killings. Fincher's true genius draws us into his dystopian world of suffering and sins by taking us through the story's terrifying events in the city.
Casting and characters
It stars Morgan Freeman as senior detective William Somerset who is worn out and carries an apathetic attitude towards the world from the weary years in the business. Quitting in 7 days, wanting to leave behind the dreary life of looking into the most gruesome crimes that man could commit, to a peaceful life of a farmer. That's when he meets Brad Pitt's Detective Mills, whose inexperience breeds a thirst to prove himself as capable. Somerset and Mills get off on the wrong foot; resulting in an arc where we eventually see them foster a relationship of mutual respect.
Kevin Spacey also deserves the spotlight for his overwhelming performance as the antagonistic John Doe. It was extraordinary, his cold, calculating way of speech; his movements languid and subtle yet terrifying, keeping us at the edge of our seats trying to figure out his plan. He perfectly portrayed the archetype of the "Heroic Villain".
Fincher makes us believe at some point that John Doe is actually a victim of the marginalised. His tricks of reasoning causes us to really dig deep and question current social ethics, to ponder about what truly drives him to execute his murders — which actually stems from good intentions and empathy over the community vulnerable to crimes. His belief that anyone is capable of becoming a sin is proven at the end, when Mills transforms into Wrath according to his plans.
In this case, Evil won, even though justice was served, despite it also being an act of revenge. Ironic, yet satisfying to most viewers even though they would feel a sense of loss.
As the viewer revels in a murder, are they proving the point of John Doe? That humans feel happy to indulge in wrath and revenge in the moment, blindsighted? It causes us to doubt the seemingly black-and-white negative social perceptions of evildoers.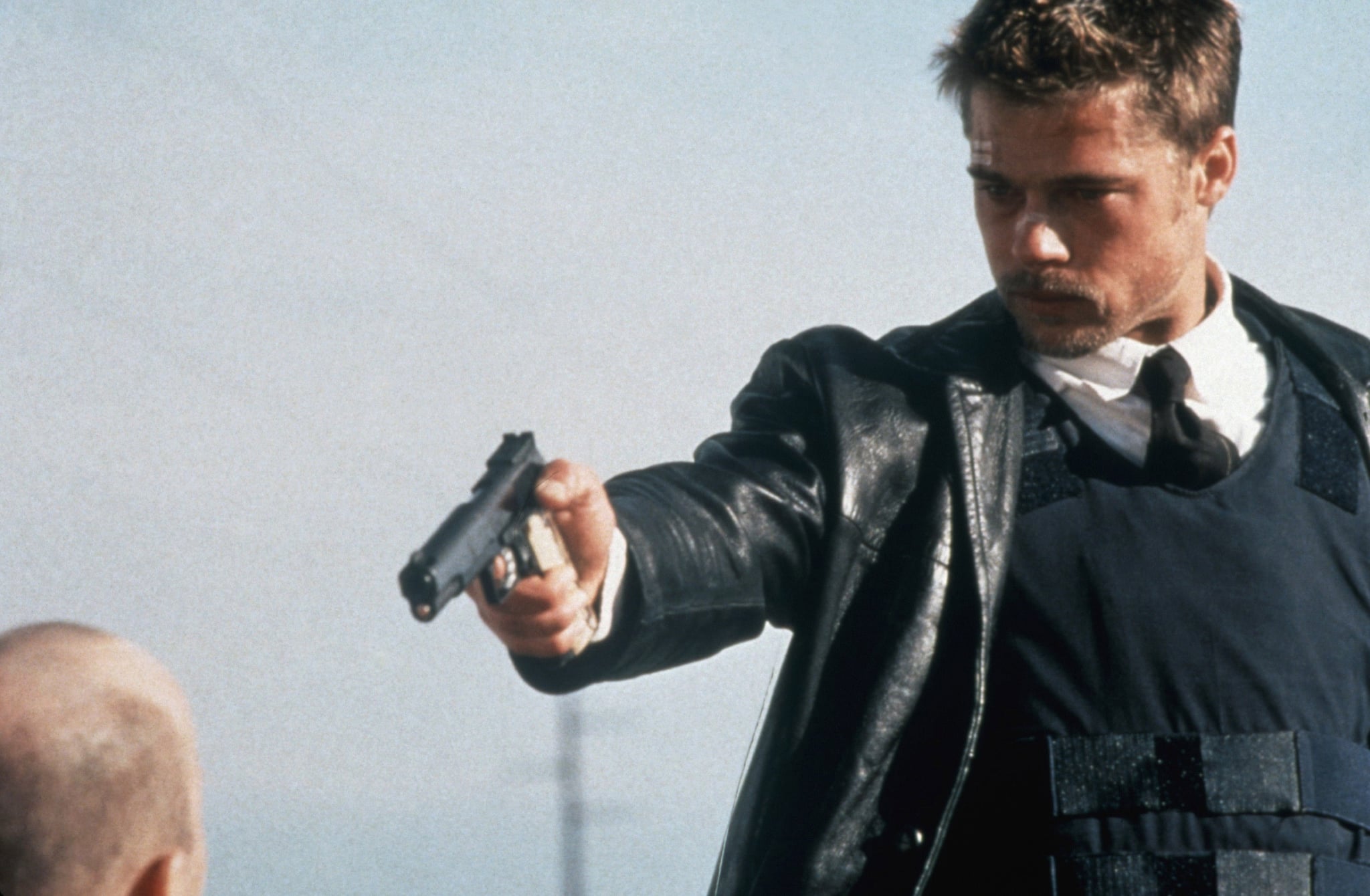 The terrifying visuals of Se7en
The designed set of John Doe's apartment is intricately decorated to give us the creeps, and it does very well at doing that. Even the crime scenes for every gory murder scene used a lot of props to showcase the brutality of John Doe.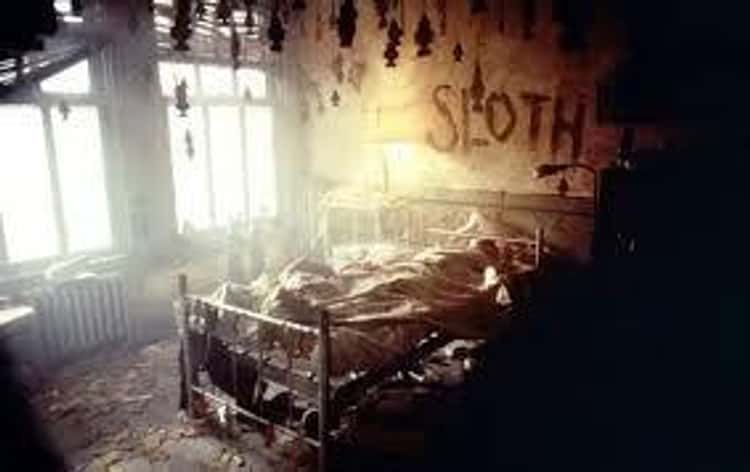 Is Se7en a good film to watch?
The subtext behind the film, being that empathy allows us to see the bigger picture, could be the key to dealing with the villainized afflicted.

A critique that we had is that the climax felt abrupt with John Doe suddenly appearing in the police station. There was no set up or any build up to this scene, so it seemed like a disruption to the natural flow of events.
Another would be the ending that felt too abrupt; it left some of us wondering about Mills, after the traumatic revelation of his wife dead, and him succumbing to his anger, making him a killer.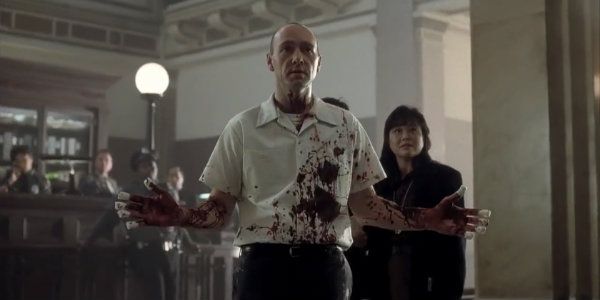 So if you're looking for a gritty serial killer film that keeps you on your toes with hints of postmodernism, Se7en is what you wouldn't want to miss. One of its main themes is on morality, and it really gets you thinking about the mortifying depth of humanity's true nature.
Some critiques from SGNewWave's members
"It's a good portrayal of injustice, a nice thematic contradiction to the aim of the main antagonist being to exact vengeance on a sin-ridden city yet manages to get away with a swift and painless death while the others had to suffer." — Rick

"The screenwriting really took its time to flesh out both Mills and Somerset, but the conversations were always engaging. Fincher's direction is perfect in showing just enough to let your mind fill in the details, the shots of the victims never feel exploitative or for pure shock value. The atmosphere and gritty noir nature of the film infuses everything in the world with a grimy, filthy feeling that really helps to drive home the idea that the city was a cruel place that beat Somerset down." — Jeremiah